In today's world, where fun, games and enjoyment challenges are increasingly limited to the digital world, there is a greater need than ever for activities that are creative, combine great fun and promote presence and connection.
Our creative team got together and brainstormed ideas that would exercise thinking skills while being physically active and entertaining, and FlyNova was born. With advanced technology at its core, we designed a simple, fun and safe product that can be used by all ages and has been shown to have a positive impact on brain development and children with ADHD, ADD and more. It's simple to master in just a few minutes and a total blast to play alone or with friends. It can fly anywhere, makes a great Christmas gift and is the absolute cure for boredom!
Our Flynova and Flynova Pro have brought crazy fun to the streets through a boomerang spinner and received great success from the support shown by over 2,000,000 happy users around the world. We sincerely thank each and every user for the love of our products and because of that, we are able to keep moving forward and create even better products for everyone.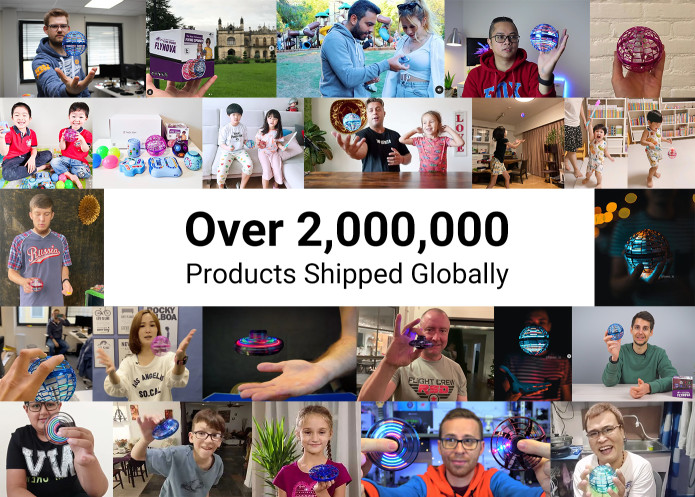 For a long time, our distributors have made a good profit by selling Flynova flyball series toys in major e-commerce platforms. If you want to sell flynova series toys in your country/region, we are the best choice for you.
Wholesale & Partnership Inquiry
Mail to: Miny@flynova.net